Z-R0E's Message to Jeter: "The Teck Trophy"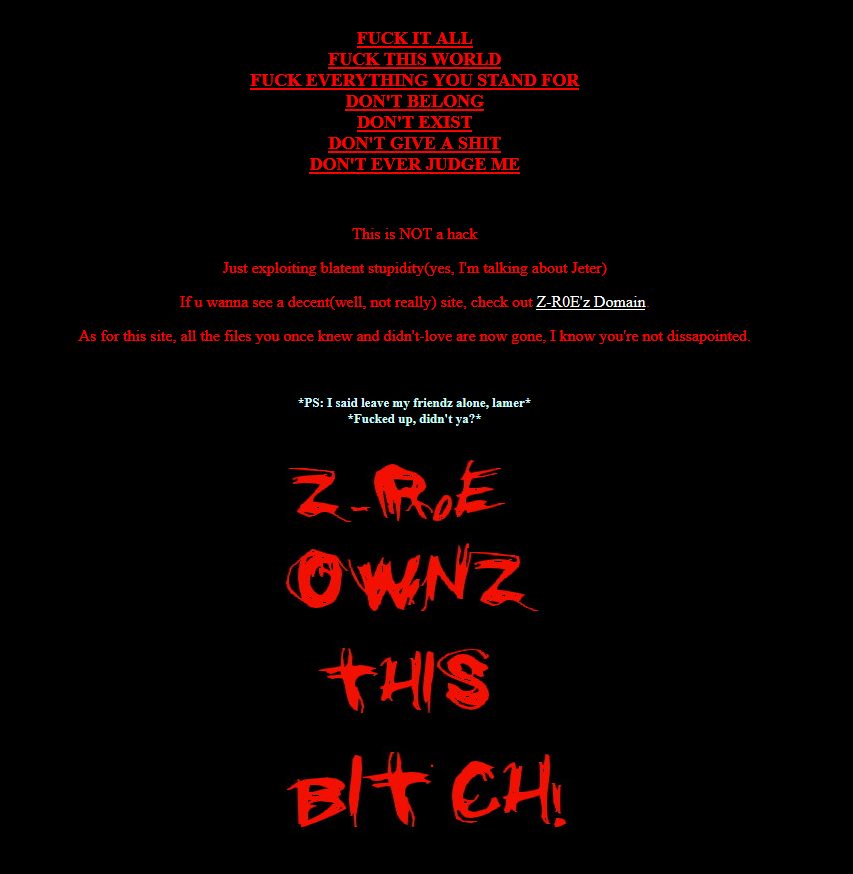 ETHAN MICHAEL CRANE: "The Teck Trophy...? Ah, yes. This isn't my trophy, per se, but it was claimed for the ASMDA and for the entire ASM movement. The place this came from was http://www.angelfire.com/oh3/teck/, the site that was once Lion Jeter's...second or third webpage, I believe. Jeter had 'hacked' into Pizza of Hut's site previously, and Z-R0E, a former good friend to all ASMers and myself in particular, took issue with that. He took down Jeter's site in retaliation and left this calling card in order to teach Jeter a lesson. Aside from a few flames left in our guestbooks, Jeter wasn't much of a nuisance after this incident."
---
You are now listening to X vs. Zero from Mega Man X5.
---