Welcome to the ISM campaign!
---
Hello and Welcome to my ISM Homepage. If you are wondering what ISM is, you will find out here. ISM stands for Ice Sailor Moon. If you don's know, Sailor Moon is an anime that is on the USA network at 7:30 central time. The bottom line is, They SUCK! And this page is here for one reason, to prove it.
---
ISM doesn't hate all things, just Sailor Moon.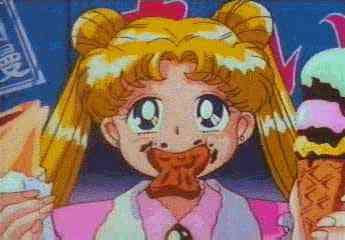 Really, how can you like a show like this?
---
Here are some links to cool ISM and ASM sites on the web!
Kyle's ISM page
A cool ASM homepage
The official ISM homepage
The ISM founder's homepage
this is all the links I have unfortunatly, but I hope there will be more up soon!
---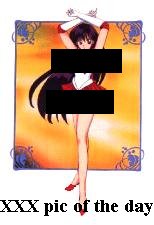 This is what I say to SOS (save our sailors)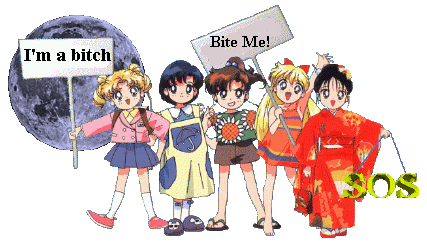 ---
Why do they show this to young kids, when they see the show it makes them go on acid trips!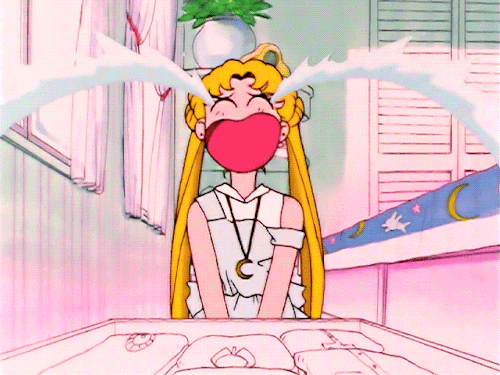 This is Serena after her boyfriend dumped her. (I wonder why?)
---
Sign my Guestbook
View my Guestbook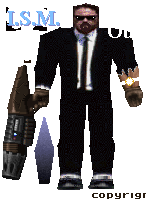 ---
Well..... thats about it for my page, but if you want to go to the Official ISM page click here.

This page is best viewed with

or

Click here to E-Mail me on any disasterly plans to destroy Sailor Moon!
---
copyright 1997 Luke Outwater, the ice sailor moon icon, and the kill mario now icon is copyrighted by Kyle Drake, the ISM now icon is copyrighted by Luke Outwater.

This page is hosted by Geocities