Mr. T, the toughest man in anime
This page is best viewed at 800x600 screen size with your speakers on.
Last modified: 9-14-98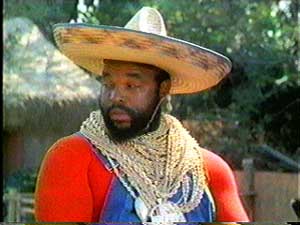 It is a little known fact that besides starring in the hit TV show The A-team, and various
movies, Mr. T also appeared in many popular Japanese anime. The Almighty T's screen

presence is far too powerful to be ignored even across the Pacific. Here are some

examples of shows and movies that were blessed with an appearance of the T.

1/100 Scale Super High Grade Gundam Whupass
Now FREE in specially marked boxes of Mr. T cereal!
Mr. T pictures were obtained from Sockii's A-team page. Check it out.
ANIME LINKS! MR. T LINKS! ALL KINDS OF LINKS!
Send email to the author of this page.
So far fools have been pitied.