Launch The Polaris
TO ALL SAILOR MOON FANS

Tremble you weaklings,cower in fear
I am your ruler,land,sea,and air
Immense im my grith,erect I stand tall
I am a nuclear murderer,I am Polaris
---
Welcome all those who were inflicted with the Evil Sailor Moon.No welcome to Moonies.For those who dont know what sailormoon is,stick to this page youll find out.
---
Episodes never minsoned

---
1)Attack of the Communist
2)Total Anarchy
3)X-Lax
4)Sailor Moon Meets Bill Cosby
5)REI,WATCH OUT FOR THE GAS TRUCK
6)Sailor Jupitor VS City Water Hose

---
Luna's Top 10 Ways To Die

---
10)"Do I smell a rat in the the sink desposel?"
9)"I smell something good in that pan of hot boiling water."
8)"I wonder whats in that little house that says Spike on the top."
7)"Look at this neat little mark on the road."
6)"Hey whats that flickering light coming out of the light socket?"
5)"What makes the fire place burn?"
4)"These little green pellets out of the rat poisen box look yummy."
3)"Hey look,that big,green,moving stick is making a ratteling noise."
2)"I wish Serena would let me out of this hot car."
1)"Im so hungry i can eat a hole truck."

My Favorite Links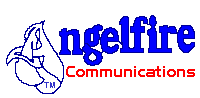 Email: purfear@aol.com